Our physiotherapy department offers a wide range of medical treatments as part of our service in both the inpatient and outpatient departments. Physiotherapy treatment decisions are made based on sound clinical reasoning by your physiotherapist. If you are keen on having a specific treatment, then please let your physiotherapist know.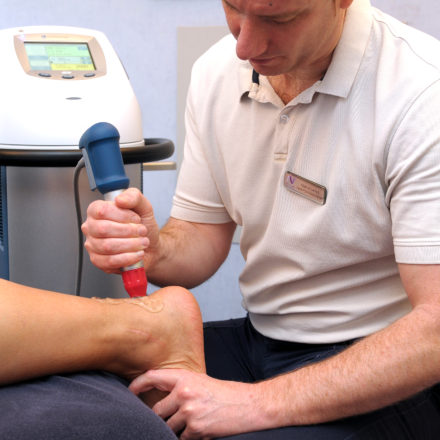 What Does Shockwave Therapy Involve? Shockwave therapy is a safe, highly effective, non-invasive treatment used in the management of soft tissue injuries, such as Achilles tendinopathy. Shockwave therapy uses acoustic waves carrying high energy to...
For more information on the available physiotherapy treatments provided at New Victoria Physiotherapy, call 020 8949 9040 or enquire online today.