What Is Musculoskeletal Physiotherapy?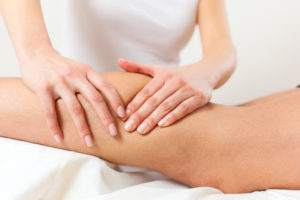 Musculoskeletal Physiotherapy is the service most people think of when they consider physiotherapy.
Musculoskeletal physiotherapy involves the treatment of many common conditions including all aches/pains, injuries and majority of post-operative rehabilitation. See further details on common conditions treated below.
New Victoria Physiotherapy employs senior physiotherapists with vast experience in all of these areas, and are committed to continually improving their services.
What Should I Expect In My First Musculoskeletal Physiotherapy Appointment?
At the New Victoria Hospital, an initial musculoskeletal physiotherapy appointment can last between 45-60 minutes. On arrival, you will be asked to fill out a few forms giving consent to physiotherapy treatment, and confirming your details. Please allow adequate time for this.
The initial assessment will begin by taking a full history of your injury/symptoms. This will include details regarding onset, pattern of symptoms and aggravating and easing factors. We will also inquire about other relevant injuries, general health conditions, medication and details regarding occupation and hobbies. It is useful to bring any relevant correspondence or imaging reports to the appointment for your physiotherapist to view.
After this, a thorough physical examination of your symptoms will begin. This will include:
Assessment of postures and movement patterns including walking
Assessment of range of movement
Assessment of power
Special tests to help identify specific causes of your symptoms
During your assessment and musculoskeletal physiotherapy treatment, it will be necessary to expose relevant areas. It is important that you are appropriately dressed for this i.e. wearing shorts, or flexible clothing.
Conditions Treated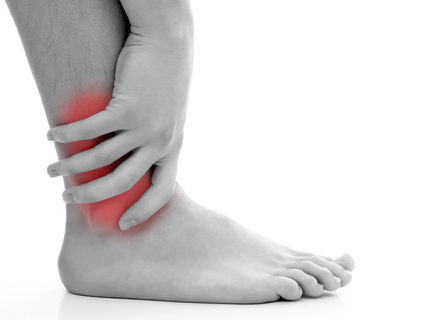 Ankle sprains and injuries are one of the most common occurring, and quick, effective management can be the key to recovering fully. At New Victoria Physiotherapy, we have experience with many varying types of foot/ankle...
Available Treatments
What Does Shockwave Therapy Involve? Shockwave therapy is a safe, highly effective, non-invasive treatment used in the management of soft tissue injuries, such as Achilles tendinopathy. Shockwave therapy uses acoustic waves carrying high energy to...

What Does Neuromuscular Electrical Stimulation Involve? Neuromuscular Electrical Stimulation involves using a device to stimulate the motor neurons that supply your muscle. By doing this, we can cause the muscle fibres to contract. This can...

What Does Exercise Rehabilitation Involve? Exercise will be key to recovery from any injury. Our physiotherapists can provide specific exercises that will benefit you, underpinned by a deep understanding of your condition. Your physiotherapist will...

What Does Manual Therapy Involve? Manual Therapy involves any form of "hands on" treatment provided. This can be anything from: Moving joints at certain speeds in certain directions Manipulation of joints to regain movement Passive...

What Does Ultrasound Therapy Involve? Ultrasound Therapy is classed as an electrotherapy modality, though it supplies mechanical vibration energy to areas of injured tissue. Similar to other electrotherapy modalities, Ultrasound works at a cellular level...

What Does The Hip & Knee Replacement Exercise Class Involve? Rehabilitation after a Hip or Knee Replacement is key in getting a successful outcome. This exercise class is circuit based, allowing those that have undergone...

What Does Acupuncture Involve? Acupuncture involves the placement of fine needles at certain positions for therapeutic purposes. The treatment can stimulate nerves that produce pain-reliving chemicals such as endorphins. That makes this treatment good for...

What Does Taping Involve? Taping or Strapping involves the application of adhesive tape directly to the skin in order to either offload/support an anatomical structure, or to stop unwanted movement at a joint. The decision...
If you would like more information regarding musculoskeletal physiotherapy, enquire now using the button above or call New Victoria Physiotherapy on 0208 949 9040.