What Is Neurological Physiotherapy?
Neurological physiotherapy differs from musculoskeletal physiotherapy in many ways. Still providing a hands on experience, neuro physiotherapy focusses very holistically working on normal movement patterns and recovery from neurological disorders.
The neurological physiotherapy service at New Victoria Physiotherapy is provided by the team at Heads Up! They are a well established and experienced group specialising in many neurological conditions.
What Types Of Neurological Conditions Are Treated By Neurological Physiotherapy?
There is a vast array of evidence supporting the use of specialized neurological physiotherapy in a number of conditions. These include but are not limited to:
Recent strokes (last 6 months)
Long term strokes
Parkinson's Disease
Multiple Sclerosis
Brain Injuries
Spinal Cord Injuries
Vestibular problems
Cerebral Palsy
Neuropathies
Ataxia
Other conditions can be treated. If you are unsure whether neurological physiotherapy is appropriate, feel free to contact New Victoria Physiotherapy to discuss.
What Should I Bring To My Neurological Physiotherapy Appointment?
Your assessment and neurological physiotherapy treatment will be very hands on. It is therefore important to come wearing comfortable clothing that is easy to move in. Shorts and appropriate footwear are ideal. You may be asked to remove items of clothing to help with assessment. Please mention if you are uncomfortable with this.
On your first neurological physiotherapy appointment, please bring any correspondence or scans that you may have. These can be very useful in your assessment and in determining your treatment.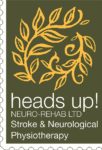 If you would like more information regarding Neurological Physiotherapy, please contact New Victoria Physiotherapy today on 0208 949 9040 or use our enquiry form.