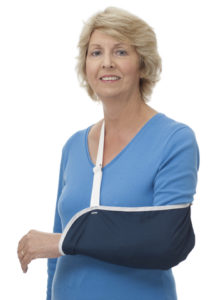 Shoulder surgery is regularly performed at New Victoria Hospital. This is usually performed as a day case operation, and does not require an overnight stay.
Some of the common shoulder surgeries performed at New Victoria Hospital are:
Arthroscopic Decompression Surgery
Rotator Cuff Repair
Shoulder Replacements
Manipulation of Shoulder Joint
Stabilisation Procedures
Shoulder Capsule Release
Will I See A Physiotherapist Before My Surgery?
Routinely you are seen after the operation once details of your surgery and rehabilitation have been confirmed by the surgeon. A physiotherapist may introduce themselves to you on the morning of your surgery, and answer any queries or worries you may have.
What Should I Expect After My Surgery?
Following surgery, you are likely to feel quite fatigued. A local anaesthetic or nerve block may have been used to help with post-operative pain, which can make your arm feel very numb. This can take 24 hours to resolve, and you may experience some tingling as this happens. A result of this numbness, your arm will be in a sling following surgery.
A physiotherapist will visit once you are more alert, to give you further details on your surgery and the rehabilitation process. This will include:
Information on any restriction including sling advice if required
Pain and swelling advice
Washing & dressing advice
Sleep advice
Exercises to begin the day after surgery
The physiotherapist will also perform passive movements to your operated shoulder to check for signs of stiffness.
Will I Need Physiotherapy After I'm Discharged?
Continued physiotherapy is required to ensure the best recovery following surgery. This should start 3-4 days following surgery, and will focus on regaining range of movement and power. Find more details on post-operative rehabilitation here.
Should you be using your own physiotherapist following surgery, you may want to organise this in advance.
Stabilisation procedures often require immobilisation for 6 weeks, therefore physiotherapy would not start until 6 weeks post surgery.
Enquire Now